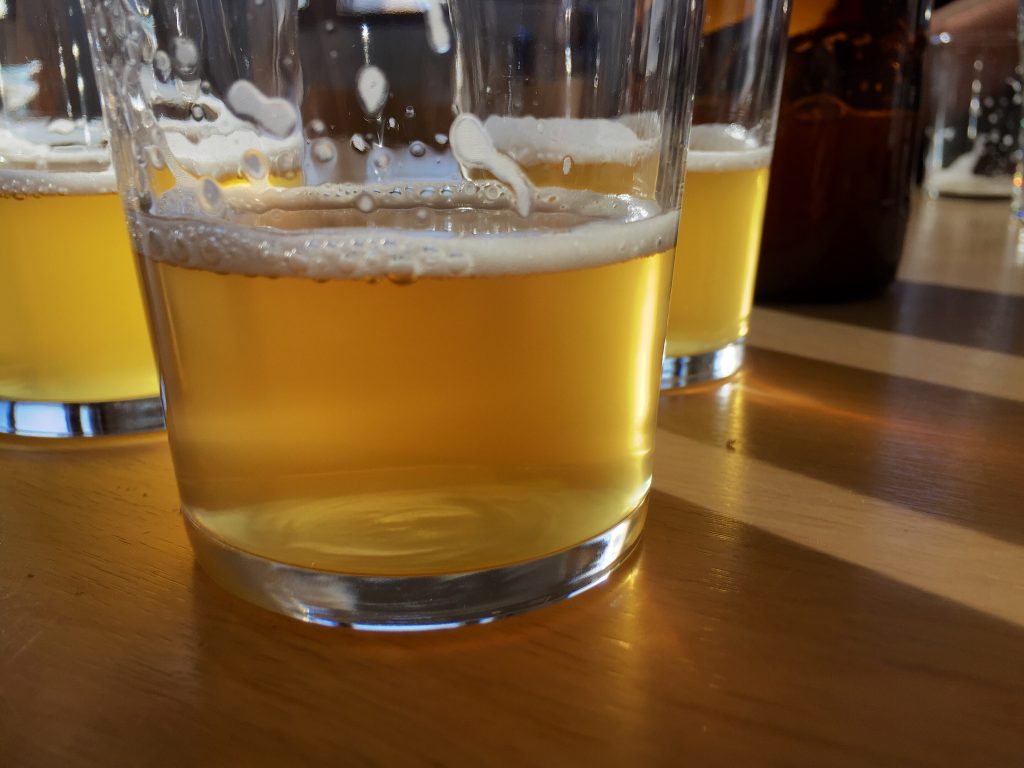 More beautiful, more festive, like spring itself: Divine Blonde!
Double India Pale Ales, or Double IPA:s or DIPA:s, are an American answer to friends of strong hoppiness. The style is young, and it was developed in mid-1990's according to some sources. In the 2000's, the success of IPA beers also lifted up demand for these strong beers.
In addition to heavy hopping, you may find fruity, even tropical flavors and hints of citrus. Not to forget about floral and spicy notes. The beers are dry and they have a long, bitter aftertaste that should not be harsh. Double IPA's are blondes with colors ranging from golden to light copper.
Divine Blonde is spicy and playful
During the early summer of 2016 our Feasty Blonde DIPA started a party. It was so good we got plenty of requests for more. And we heard those requests: in March 2017 Feasty Blonde gets a naughty sister that celebrates this fine spring with us. It started it's dance in the fermentation vessel and ended up at 8,3 % ABV.
More beautiful, more festive, more divine. Our blonde dances out the door for the first time on 8.3.2017. Follow this page so you'll know where to head for a sip - but be quick, this is going to be a hit!
Here are the locations you might find our divine beer:
Villi Wäinö
Kalevankadun Base Bar
Ravintola Mullikka
Olutravintola Oljenkorsi
Oluthuone Kaisla
One Pint Pub
Some kegs will leave for Gallows Bird on 23.3.2017
The hoppy blonde will also be available at Helsinki Beer Festival 7. - 8.4.2017!