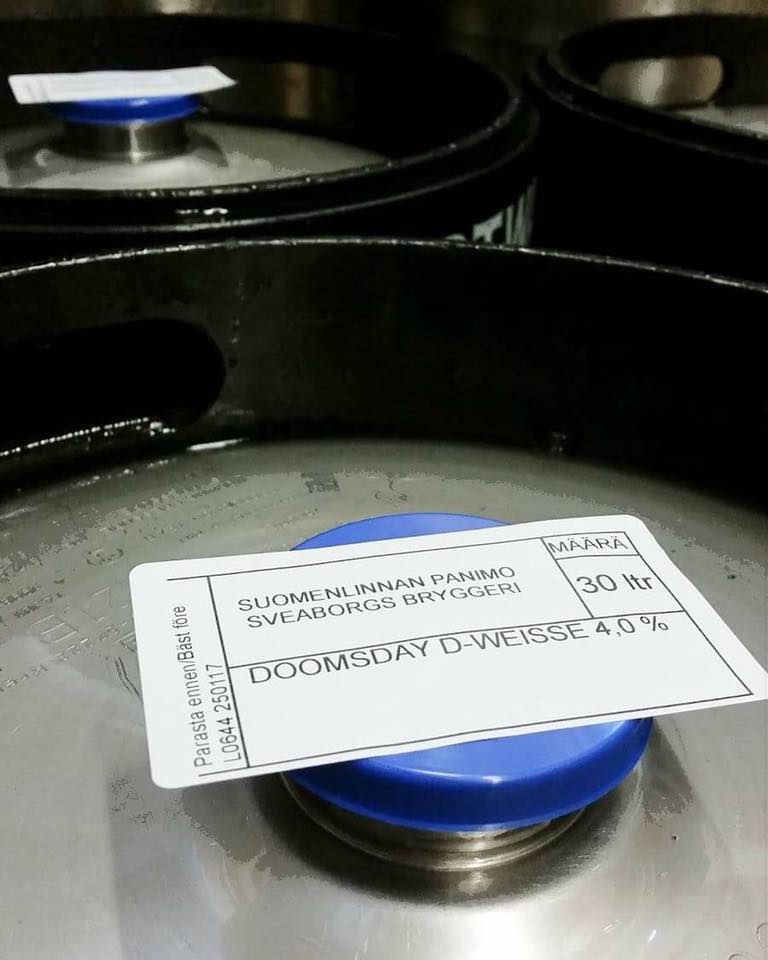 We brewed something special to you for this July. Something effervescent and tart. Don't be afraid. We call it Doomsday D-Weisse.
Berliner Weisse beers can only be brewed in Berlin. They are light, tart, and refreshing beers brewed with wheat and barley malts. Perfect for the end of summer in a hot city. The low alcohol content (4,7 % in D-Weisse) and low bitterness make these beers easy to drink and a refreshing.
Our take on this style is a bit different from the beers that inspired it. It takes it's own path. We dry hopped D-Weisse with plenty of Citra and Cascade hops for a citrusy and slightly floral aroma. It is fresh, complex and lively.
This beer is much wanted - and we're bringing it back for SOPP Helsinki! Read more about our products and get info about the event here.