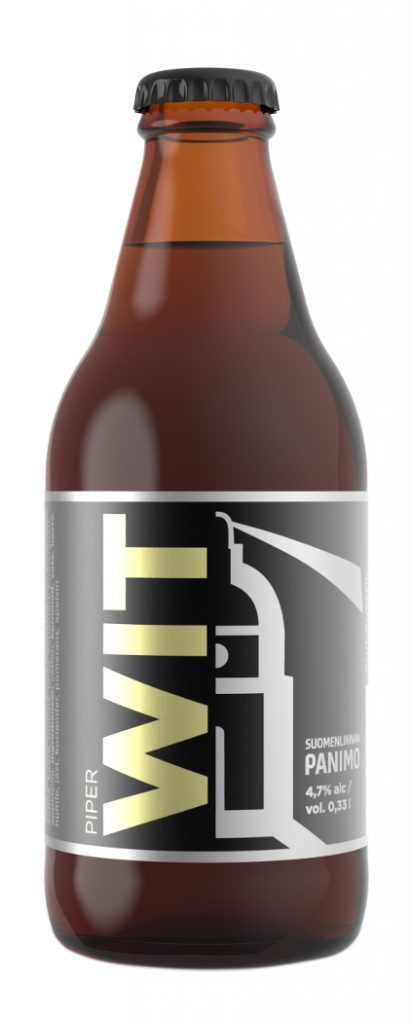 Piper Wit (4,7 % ABV) is a beautiful, straw yellow, Belgian style wheat beer. It's a pleasing beer for an epicure - it gets it's elegant flavors from coriander, orange and bitter orange.
Witbiers are a light, fresh and elegant Belgian style of beer. These wheat beers are straw yellow or very pale golden yellow in color. They are seasoned with coriander and sometimes also with curaçao or even orange. A soft taste of wheat and pilsner malts gets playfully intertwined with floral, even slightly sweet spices.
Piper Wit is a sophisticated treat named after a commandant of Suomenlinna fortress
Between 1780 – 1784 Peter Bernhard Piper worked as a commandant of Suomenlinna fortress. Places on the island named after him are Café Piper and the park Piper, where many couples get wed today. Perhaps mademoiselles with their compagnie also enjoyed the fresh biére blanche while having a pique-nique in the park of Piper.
Piper Wit is as light and fresh as summer, easily drinkable pale wheat beer, that has a distinctive citrus aroma in it's taste. It's been seasoned with not only coriander and bitter orange, also with sweet orange. This beer is loyal to it's style, elegant and a multi-dimensional treat.
You will find Piper Wit in grocery stores and restaurants throughout Finland.
We recommend pairing our witbier with foods that require a sophisticated companion – try it with oysters or other light seafood, or a delicate risotto.