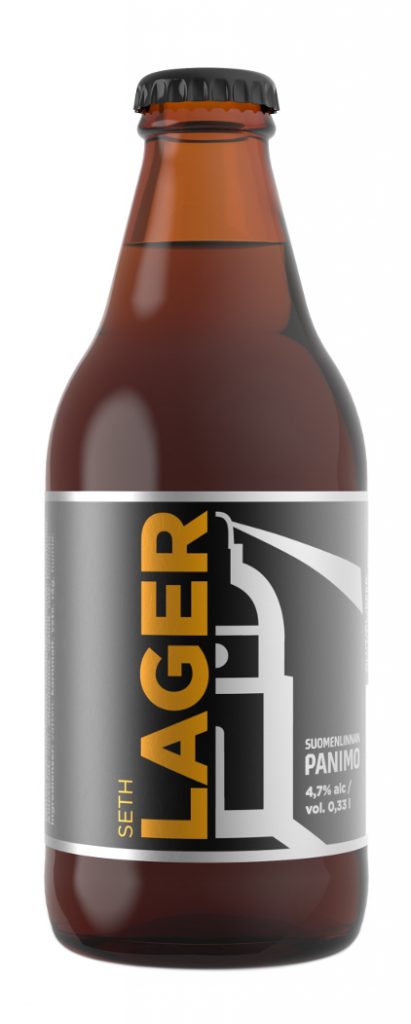 Seth Lager (4,7 % ABV) is a reddish lager with a malty body made stronger by rye and cheered up by wheat and a long, yet mild finish of hops.
The history of bottom fermented beer, known as lagers, starts in 19th century Germany. The name of this beer style refers to the type of storage used while the beers fermented. They were often stored in a chilly, even cold environment.
These mild and fresh drinks have achieved the most popular beer style's title. Lagers are malty, discreetly hopped and easily approachable. Sometimes very pale, sometimes reddish like our Seth. Brewing a lager beer is a feat that requires a strong understanding of the art of brewing and plenty of time.
Seth Lager is a thirst-quencher for gourmets
Gabriel von Seth (1690-1774) was a good friend of Ehrensvärd, the fortress builder, but also known as a contributor and a gourmet. Bastion Seth still stands in the middle of a verdant herb garden in Suomenlinna.
Seth Lager (4,7 % ABV) is a reddish lager made of three grains: rye (Secale), wheat (Triticum) and barley (Hordeum), whose initials are also in the name of this beer. It's malty body gets a cheer up from wheat and strength from rye. A beautiful red color finishes the experience.
Get yours from grocery stores or restaurants in Finland.
Lager is a classic companion of blinis. Try it also with warming, full bodied soups!