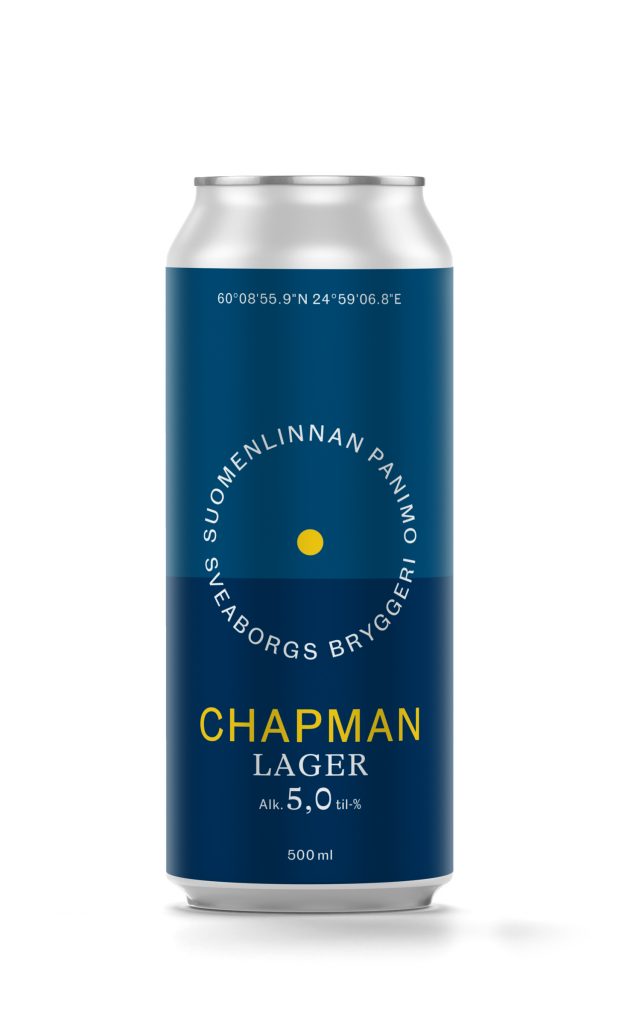 Chapman Lager (5,0 % ABV) is a clean, fresh lager beer. We used American aroma hops to create a tasty, floral and modern finish.
Lager is the most popular style of beer in the world. These beers are typically easy drinking and refreshing. Inside the style there are variations, however.
One of these variations are so called American lagers. In addition to a high quality malts base and careful lagering, the hop varieties used take a big role in the taste of these drinks. American lagers are widely known for being light, easy drinking and fresh beverages to quench that thirst.
Light, fresh Chapman Lager
We call Chapman Lager an American lager based on the hop variety used in it - Cascade. We aimed for a fresh, light beverage that works perfectly on it's own in addition to complementing meals.
In the taste of Chapman lager the light malts base is lifted up with hops full of aromas. The hop profile is fruity and cheerful, even floral. The after taste of Chapman is quite unique and gives a finishing touch to the experience.
Our lager was named after Fredrik af Chapman, who was a notable admiral and ship builder. His affect in the history of Suomenlinna is unchallenged. He renewed the craft of ship building in many ways.
Chapman Lager was released in May 2018 and is available in grocery stores and restaurants throughout Finland.