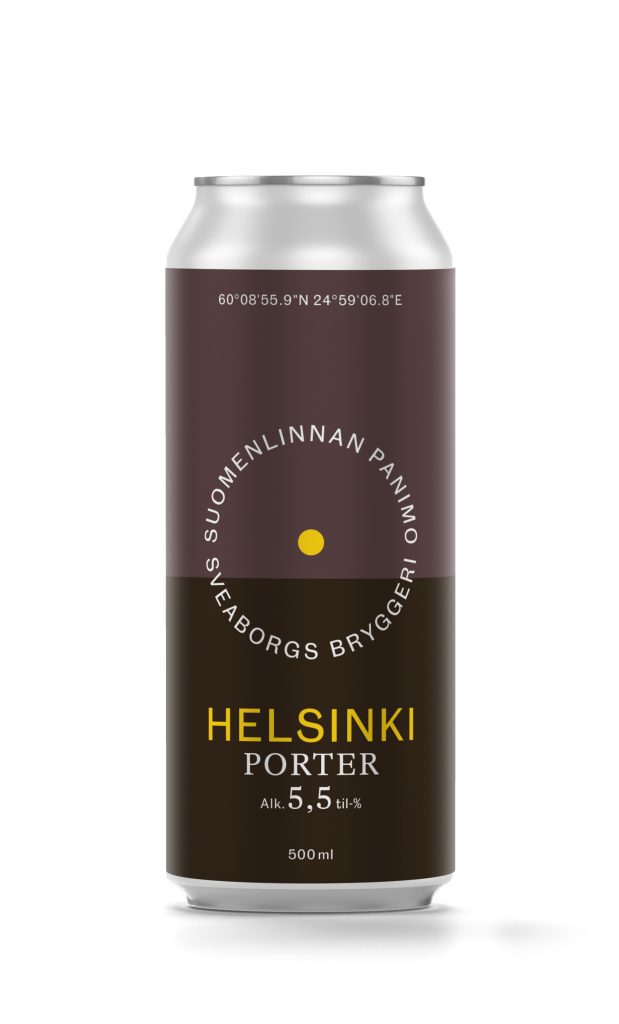 Helsinki Porter (5.5 % ABV) is a good foaming, black, top-fermented beer. It is medium bodied, with aromas of toasted malts and a hint of licorice.
Porter is a traditional 1700's beer style from London. It's story begins as an affordable and easily preserving style for workers in the city. With so many hundred years, stories about the beer style's origins wary and are an interesting subject to explore!
Finnish porters are inspired by the beers imported to the Russian emperor's court from Britain: to withstand the long sea journey they were a little stronger than the traditional British porters.
Helsinki Portteri and the sea...
This black, medium bodied porter has a beautiful foam head. It has roasted aromas and a hint of licorice in it's taste. It is named, of course, after it's home town, Helsinki.
In the fresh capital of the north this beer is a delight for visitors of the pubs and restaurants in the city.
This dark beauty is suitable for enjoying on its own, but also to accompany a dinner. It doesn't intruse or drown the tastes of dishes. Try with oysters or other seafood or juicy, succulent casseroles. It also pairs very beautifully with chocolate desserts.