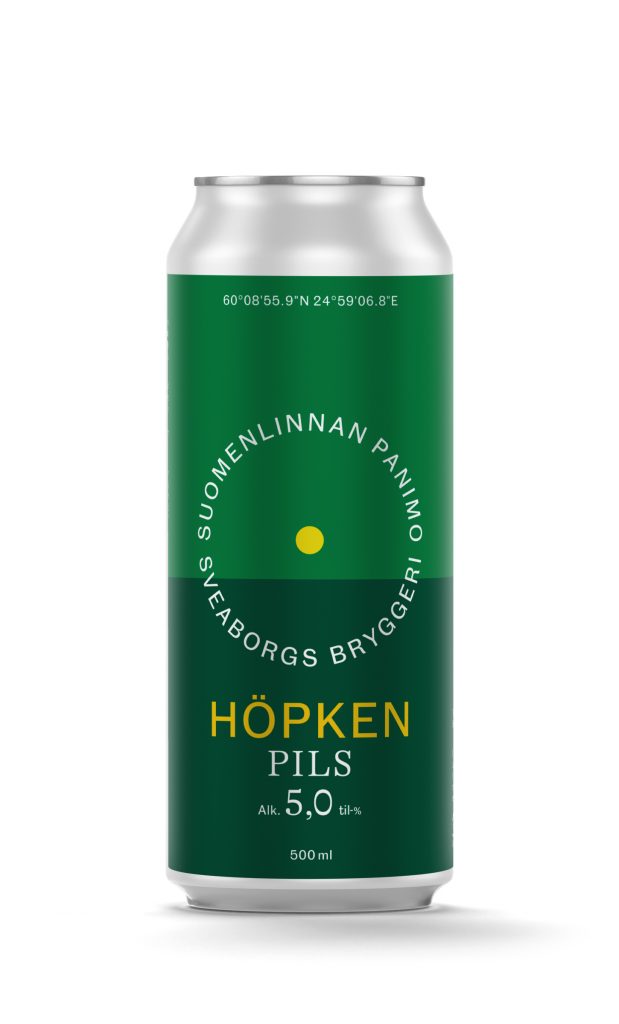 During the year 2018 we're updating one of our old favorites in our core range. Höpken Pils is a golden yellow, pilsner-style lager.  It's soft, yet refreshing with notes of spices. A feat of skill with character. 
Pils as a style of beer originating in Pilsen, located in The Czech Republic. Czech pilsners are fresh drinks with assertive hopping. These golden yellow bottom fermented beers are not only very palatable, but also well balanced and multi-dimensional.
Höpken Pils is a beer named after a great man
Count Anders Johan von Höpken was a significant Swedish politician and writer. He was one of the founding members of the Royal Swedish Academy of Sciences and held the first chair of the Swedish Academy, that today chooses Nobel laureates. Count Höpken's abilities in writing were widely known.
Bastion Höpken was built in Suomenlinna as early as 1750, and it's a part of the oldest constructions of the fortress. During its long history, this bastion has been used for many purposes: like as a log storage and an ice cellar. Today wide archways lead to the construction and it's a popular place for sweethearts to get wed.
Höpken Pils is a golden yellow lager beer. It's foam is a beautiful white color and it's taste is light and dry. Assertive, spicy hopping provides balanced bitterness and a soft finish. As it's classic role models, Höpken Pils is brewed out of finest pilsner malts. In the year 2018 we're updating this classical beer from 4,2 % ABV to 5,0 % ABV.
A pale, light beer is well suited for several dishes but also to be enjoyed - responsibly - on its own!
You can find your own in grocery stores and restaurants throughout Finland.