Grande finale of a summer
We are going to be super busy with amazing events next weekend on Friday 11.8. and Saturday 12.8. There are three events that Suomenlinna Brewery is a part of one way or another. We wanted to tell you more about these events. Now it's time to go and have fun! 
It's half way through August. The nights are dark but it's still summer. Kind of... But the city of Helsinki is full of wonderful events and here are our top picks.
---
XXXIII Viaporin Tuoppi - 12.8.2017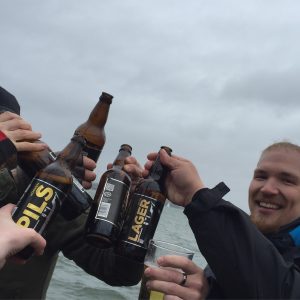 The classic race for wooden sailboats is held already for the 33rd time in 2017. This event is hosted by the Suomenlinna Yacht Club (Suomenlinnan Pursiseura). It's a must-go event combining the unique surroundings of Suomenlinna and wooden boats of all models, types and sizes.
The race is held in the waters surrounding Suomenlinna and it can be followed both from the fortress or on the shores on mainland. The course map is available on the event's website linked below for planning where to watch.
In addition to the race, there's a restaurant area on the shore, located by the dock at Varvilahti Bay. In here, guests get to enjoy good food and local drinks. During the evening, there are bands and dancing on the shore. Food, drinks and festivities are splendid each year!
The food tents open at 2 pm on Saturday. There's a guide map also for reaching on the shore events on Viaporin Tuoppi's website.
---
Tatuointi pelastaa vol. 2 - 11.8.2017 klo 12 - 21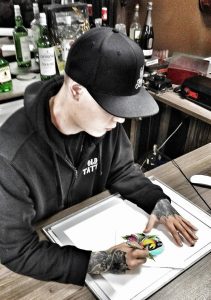 On Friday, at Korjaamo Culture Factory in Töölö, tattoos save the day. Artists from various studios gather to make tattoos on a walk-in basis. All proceedings of the tattoos are donated for caring of the elderly. E. g. life saving safety wristbands are going to be bought.
Also several companies from other fields are contributing into this event - among them Suomenlinna Brewery. There's a lot going on at Korjaamo on Friday night: you can buy the famous Kouvolan Lakritsi licorice or get a hair cut from Dick Johnson Barber Shop & Store. And there's live music, too!
The tattoos are made on a walk-in basis, so no bookings are taken in advance. Last year Tatuointi pelastaa was a huge success, so it's worth getting early to Korjaamo, if possible.
All tattoos are about the size of 6 x 6 cm; the templates are ready made and can't be altered but each customer get's to pick their colors. All prices are 50 - 100 euros.
The tattoo models are updated to the event's Facebook page, to which you can find a link below.
Tatuointi pelastaa vol. 2 at  Korjaamo Culture Factory
11.8.2017  12pm - 9pm.
Bring cash!
K-18
Event on Facebook
Pictures from 2016 on Old 7 tattoo shop's web page
---
Baseidon Festival - 11.8. - 12.8.2017
Both on Friday and Saturday those about to rock (and a lot of others, too) head to Baseidon Festival at Base Bar. There are no admission fees and the party is great. This is the after party of the weekend!
Baseidon Festival was first held in 2015, and the whole weekend is filled with good live music, food and (fairly priced) drinks. During these two days, there are seven bands playing in Base.
At Base you never drink alone. Their awesome crew and friends welcome everyone that steps in the door. PARTY!
Bar Base
Kalevankatu 3
00100 Helsinki
Mon - Thu 14.00 - 03.00
Fri - Sun 14.00 - 04.00
More info about the festival:
Baseidon Festival 2017 on Facebook