Helsinki SOPP 26.7.-29.7.2017
The end of July is nearing, which means that we're already packing for SOPP Helsinki.
This year the Helsinki Big Beers Small Breweries (Suuret Oluet - Pienet Panimot in Finnish: SOPP in short) event is longer that before - one can visit from wednesday through sunday.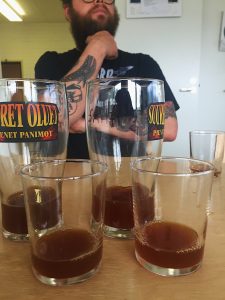 Suomenlinna Brewery is bringing up some specials, too:
Greetings from Hazy Isles -the last keg,
much wanted Doomsday D-Weisse and
SAHTI that is being review in this serious photo.
---
Suomenlinna Brewery's SOPP-beers and ciders
Doomsday D-Weisse, 4,7 %
Greetings from Hazy Isles, 6,2 % (1 keg left - be quick!)
Sahti 8,5 % (very special, only 1 keg!)
Tin Soldier's Black Apple 7,5 %
Tin Soldier's Hard Cider 7,5 %
Höpken Pils 4,2 %
Zander Stout 7,5 %
Sparre Pale Ale 4,6 %
Piper Wit 4,7 %
Coyet Ale 4,5 %
Helsinki Portteri 5,6 %
Hoppe IPA 6,0 %
Zander Stout 8,0 %
Tin Soldier's Apple Cider 4,7 %
---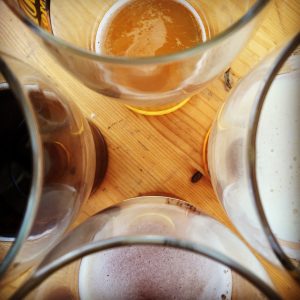 Big Beers -
Small Breweries Helsinki
Helsinki central railway station
Wed 26.7.2017 - Sat 29.7.2017
12-01
Sun 30.7.2017
12-18